Looking at this Magic Eight Ball, I might want to ask if a Six Sentence Story is in my near future.  The cue is point – Reply Hazy.  Try Again Later.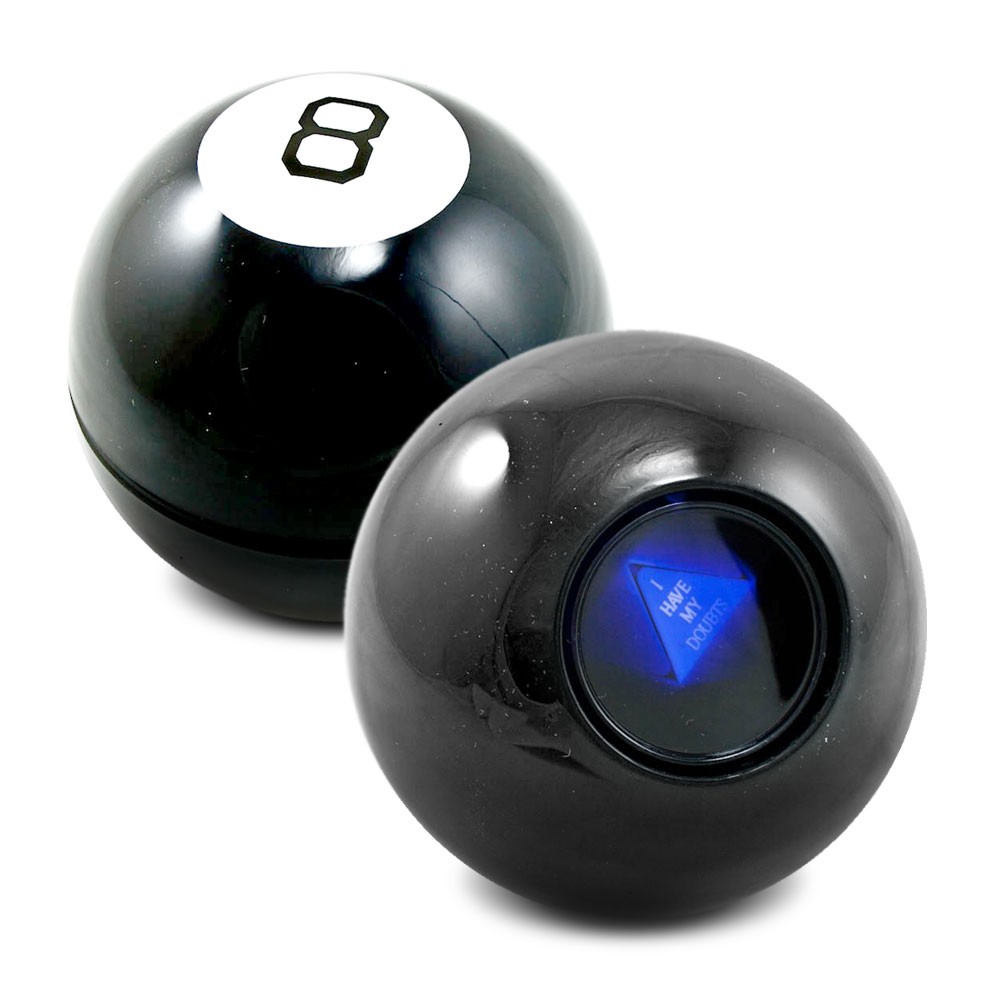 On her eleventh birthday, Patsy got a Magic Eight Ball as a gift from her Aunt Donna, just the toy that every kid in school wanted.
She would ask a ponderous question from the depths of her eleven year old being, shake the ball vigorously until a message appeared from the inky depths into the little window and depending upon whether she liked the answer or not, she would continue shaking the black orb until she was satisfied with the fortune telling powers of this plastic wonder.
Patsy closed her eyes and formed the mental question, "does Joey like me?"
After receiving a few messages like Cannot Predict Now and Concentrate and Ask Again Later, the acceptable Signs Point to Yes message filled the window and her heart with confidence and joy.
Years later, when the fortune-telling possibilities of the Magic Eight Ball became a relic from her childhood and Joey was a fleeting crush who turned out not to be worth her affections, she tried to crack open this mysterious toy to see how it worked.
It was a bottle filled with black liquid and a little multi-sided die with a saying on each different surface; it's allure came from the white letters on a black background floating up to the circle which was actually the bottom of the bottle and just once more, she was tempted to ask a question about her future.
---